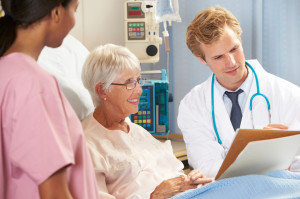 We serve patients coping with such injuries and illnesses as chronic obstructive pulmonary disease, Stage 3 and 4 wounds, joint replacements with complications, and multi-system failure – often in conjunction with other conditions like diabetes or high blood pressure. Whatever your situation requires, we seamlessly coordinate the many components of your care, individually tailored to you or your loved ones' needs.
Our goal is self management or minimal management of your disease through a multidisciplinary team approach. We continuously work to improve your condition with a goal of optimal quality of life.
The following services are available to our patients participating in skilled and specialty programs.
7 Day RN coverage
On-site physician visits
Consultant Dietitian Services
Specialty Physician Consultation
Respiratory Therapy*
Wound Care, Including Wound Vacs
Therapy Services – Physical, Occupational & Speech Therapy
IV Therapy
Pain Management
Social Services
Discover the Difference…..call 936-564-4596 to schedule a personal tour, stop by or email us for more information!
*Available at some locations.